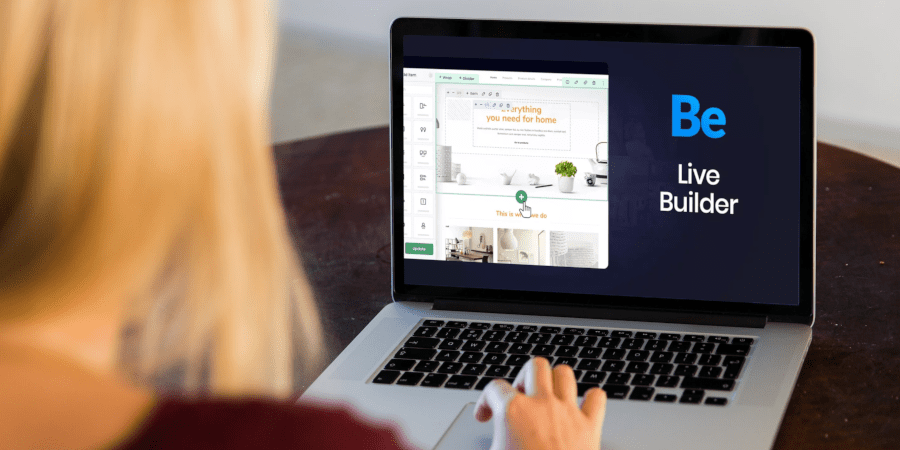 The Best Page Builder for Your BeTheme Website
There was a time when building a website required a lot of time, knowledge, understanding, and even money. You needed to be a pro at coding, and the whole process required a lot of back and forth between everyone involved in building the website – be it the developer, the project managers, the graphic designer, or the copywriters. Everyone did their work individually, tried putting it together, saw if it fit, and came up with a website design. This whole thing usually took months and years even – if the design wasn't approved or the theme didn't look. A very small change on the website layout or a little update would take weeks and months.
Sounds so tiring, doesn't it? Well, fortunately, this isn't the case anymore. Thankfully, in our digital age, technology that has made everything easy for us has also made building a website much quicker and easier. The credit here goes to advanced and super versatile website builders like BeTheme that have made it easier for business owners and website developers to select a pre-made theme for their website and build it – without even having to code!
These days, websites are made with user experience kept in mind; the main priority of website developers is to offer their users an easy-to-use website that also looks stunning. This is one way to attract their audience and engage with them while representing their brand. Hence this also means that website developers are now focused on customizing their website to make sure their website is also visually pleasing. And well, the good news is that achieving this is now easy by using website theme builders like BeTheme and their associated page builders like Elementor, Muffin Builder, BeBuilder, and WPBakery.
Today's article will discuss BeTheme and the best page builders for your BeTheme website that can help you build a customized, user-friendly, and extremely stunning website for your business.
What is the BeTheme?
Before we understand the page builders we can use for our BeTheme website, it is first important to talk about what BeTheme is for the new audience, and would like more background on this. So, Betheme is basically a multipurpose, premium WordPress theme that is used by at least 30+ industries for building various types of websites such as blogs, event websites, magazines, e-commerce sites, and sales pages.
The BeTheme was developed and introduced by the Muffin Group in 2014, and since then has experienced multiple updates and enhancements with the introduction of various new features and theme packs – with a new version being released almost every other week. The BeTheme is sold on WordPress's platform Themeforest and is undoubtedly one of the most popular and third most sold themes on the forum. It is commonly defined as being "multipurpose and responsive" as it is suitable for developing almost any type of website. Its best feature and selling point is the fact that it offers over 500 ready-to-use website templates that you can adapt and use for building your website.
The best thing about BeTheme is that you can use some of the top page builders to customize your website and some exciting new features in it. But the real question is, what are page builders and which page builder is the best for your BeTheme website? Well, let's get to know!
What are Website Page Builders?
Your WordPress website design mainly depends on your theme, but previously, designing your website on WordPress required you to use premium themes. These premium themes, even though they offer numerous features for customization, are a little too complicated to use for ordinary users – actually, those with no coding skills. So what can they do?
Well, the easy solution for them is now using a page builder plug-in. Without paying a developer or website designer, you can now use a WordPress page builder plug-in. What is it, you ask? Simply put, page builders are plug-in or theme components that allow you to structure and design your website's responsible pages. They are an excellent tool for website owners because they enable you to build pages on even some of the most complex sites in a limited time.
Now the good news here is that you can use these page builders for your BeTheme website because BeTheme is compatible with the three most common page builders: Elementor, BeBuilder, Muffin Builder, BeBuilder, and WPBakery. Now let's see which is the best page builder, especially from a web development and designer's perspective.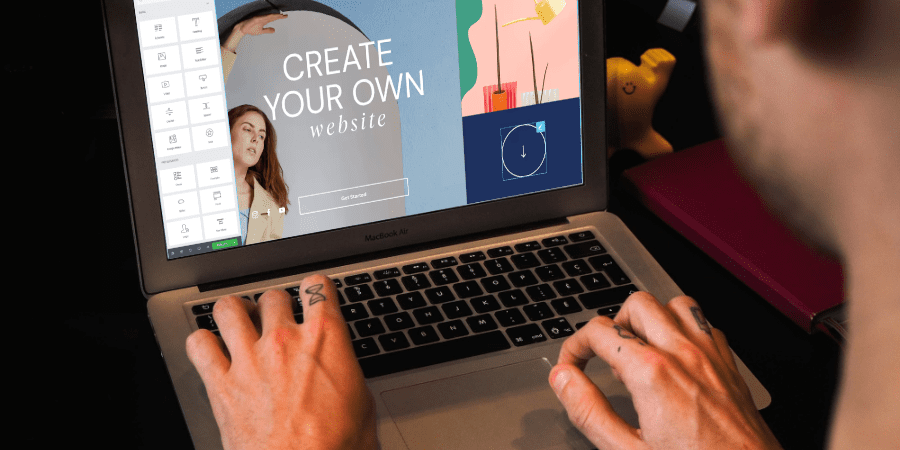 Best Page Builder for Your BeTheme Website
Elementor
Since 2020, BeTheme has been fully compatible with Elementor – which is one of the top WordPress page builder plug-ins, offering some of the best designs and an incredibly user-friendly experience. It is a drag-and-drop page builder which helps build stunning and unique website pages and has reduced the time it takes to create a dynamic website. Its numerous features and incredible pre-built designs show how it is one of the most powerful page builders in the market right now.
Pros: Why Should One Use Elementor?
If you have a BeTheme website, using Elementor is a great option for you. The BeTheme includes some pre-built designs specifically designed for Elementor, so it will be great for you to use it. At least 19 out of the 600 themes offered by Betheme are compatible. However, in addition to the plug-in's basic widgets, BeTheme also offers 50 homemade widgets that give additional customization possibilities. 
Versatile for Professionals
Elementor is great for a versatile team of workers. Developing a website may not be easy for you if you are not tech-savvy, but this visual editor gives you much room to work with. It offers flexibility to create content like star ratings, progress bars, and buttons with 90+ widgets. Its many features have simplified the process of website development.
Elementor is an effective tool that is also multipurpose– which means you can build almost anything using this plug-in. You can design various pages using this platform, from a website to a landing page. People build their sale pages, promotion pages, and even customized forms through Elementor, which has made designing and developing website pages easier.
It is the top page builder in the market. It offers a free plan and paid subscriptions, making it accessible to a range of website developers. The free version of Elementor allows you to have a stronger user experience with all its amazing features, including 30+ templates and 40+ basic widgets. Moreover, if you want to subscribe to the Elementor Pro version, you only have to pay $49 per year for one site. 
Elementor for designers is actually pretty amazing – it offers a range of tools, features, and design options. If you check out their website here, you will realize how this plug-in is heavenly for designers as it offers Lottie animation, numerous custom fonts, and text paths – that can make your web pages look creative and stunning. From a designer's point of view, this is amazing!
Cons: Downsides of Elementor 
Apart from its numerous great upsides, there are a few downsides highlighted by several users such as:
Elementor cannot be removed from the website once it is integrated with it. If you try to remove the plug-in the website can break and will have to be built again.
The site speed has been highlighted several times; the Elementor plug-in can slow down occasionally, especially If you are loading too many images or pictures of the editor. Up against other block editors, it is said to be a little slower. However, it totally depends on whether you are looking for speed or functionality – because Elementor is far more functional in comparison. 
This can be listed as a pro because Elementor has been rolling big updates. However, with regard to the updates, many users have claimed to face more glitches and find trouble having to get used to more things.
Using Elementor with WordPress
It is fairly simple to use Elementor with WordPress; the process is multi-step but painless and easy to understand – it allows you to view each element in real-time while you design it. The Elementor editor is user-friendly; you can simply access it by creating a new page and clicking "Edit with Elementor." Once you enter the Elementor page editor, you will find a sidebar with all the features that you can drag and drop down and build a stunning web page for your website.
Muffin Builder
Just like Elementor, Muffin Builder is another drag-and-drop website page builder that is fully compatible with and comes bundled with BeTheme. You must have noticed that the name, Muffin Builder, is by the Muffin Group – the developer of the BeTheme itself, so there is no surprise that the WordPress premium theme, BeTheme, is compatible with it. Not only that, the plug has enhanced the user experience, made building a website incredibly fun – and most importantly, is custom-built for BeTheme itself. So it is not a third-party plug-in but an added layer that gives functionality to the theme and makes it seamless and reliable.
Pros: What Makes Muffin Builder a Great Choice?
Muffin Builder helps you create page layouts very easily – you don't have to be a pro at coding; in fact, you don't even need to know how to code at all. The plug-in offers a great user experience, which makes it easy for just anyone on your team to design and develop web pages using this plug-in. You have 600-plus layouts, and you can add items to your page with just one click; it's easy and quick!
Once again, you don't need coding to customize your website. There are numerous options to customize your website, such as choosing multiple font options, choosing different skins (there are four options), or building your own skins. Moreover, you can also change the color of the elements you see. 
You can now translate webpages built with the Muffin Builder using WPML's Advanced Translation Editor, while the pages are also translatable using the classic translation editor at WordPress. Translating using Muffin Builder is quite similar to translating pages directly using the WordPress editor. You just have to click the plus icon you see in the language box and translate the page to whatever language you want. So this is great for creating a multilingual website.
Creating Business Website 
Creating a business website is especially easier as you will have all the necessary elements available at your fingertips. You can add charts, feature product pictures, and descriptions. It's easier to add a section, photo, heading, and title to customize the page. 
Cons: Why Muffin Builder is not Everyone's First Choice
Despite its amazing features and numerous pros, there are reasons why some people don't consider Muffin Builder their ultimate choice for a page builder. Here is what people have to say about its newest version, Muffin Builder 3:
Clarity and User-Friendliness
According to some users, the newest version is less clear; the interface is a little difficult to understand. This is because all the lines are extremely thin and the divider element is invisible making it challenging to use. 
The newest version is significantly slower – this could possibly be due to animations. People have faced an issue where several times their pages loaded completely without the icons. This is making the process much slower because in order to work with the builder you first need to call up the icons so they are clickable.
BeBuilder
Another WordPress builder by the Muffin Group is the BeBuilder – also known as the Muffin Live Builder. It is a WordPress plugin that allows easy theme building. If you are familiar with the WordPress visual page builder tools, then you must know that there are 2 types of page builders. Some are independent plug-ins like Elementor mentioned above, and others are those that come bundled with specific WordPress themes. Muffin Live Builder or the BeBuilder is one from the second category.
BeBuilder comes bundled with BeTheme, and is now the third-bestselling theme on the Themeforest and has over a quarter of a million sales in the market.
Why Should You Choose BeBuilder?
Pros
BeBuilder has a user-friendly interface where you have pre-built sections, has a default WordPress preview, and allows you to import and export content and page templates
Offers the best price in the market as you only have to pay $60 as a one-time fee and at this cost, you get 650+ pre-built websites and also free lifetime updates, along with 6 months of free support
Has some outstanding features like Revision, Backup, and AutoSave, which make your work easier
Cons
Despite being a great option for page building, some people might prefer the other options more as BeBuilder doesn't offer a learning curve and you cannot try a free version without committing to a price
WPBakery
WPBakery is another WordPress third-party page builder plug-in that is used to enhance the overall look and user experience of your WordPress website pages –it allows you to edit, create and custom your page layout, and the best thing? You don't even have to code! Unlike other premium WordPress themes, WPBakery is easier to develop and customize every small element of your website.
With the competitive page builder market for WordPress, WPBakery has made a name and place for itself in the industry through its unique features and easy-to-use options. WPBaker was previously known as Visual Composer and is among the original page builders for WordPress. However, it is now a separate plug-in, used totally differently – as a full-fledged website builder. 
Pros and Cons of WPBakery 
Pros
It is both a front-end and back-end builder 

It has pre-made and ready-to-use template elements as well as content elements. 

It is an advanced grid builder

Easy to configure – it hardly takes a few seconds; just download and "activate"

It has multiple add-ons available for editing 

It is an easy drag-and-drop builder

Allows multilingual support

Unique features and a template library 
Cons
It can impact the loading speed

There is a learning curve for newbies

There is no free version
In Conclusion
With the review above, you must have gotten an idea of how BeTheme and its page builder plug-ins work. So the real question is, what plug-in is the best for your Betheme website? Well, the answer is clear, all the three-page builder plug-ins mentioned above have their own pros and cons. The three are top page builder options for a WordPress website, offering numerous features, unique templates, and an amazing user experience. However, it depends on what kind of developer and designer you are and what kind of website you are planning to build. You can choose one that matches your needs best – otherwise, you can also make use of all three plug-ins in their own way!