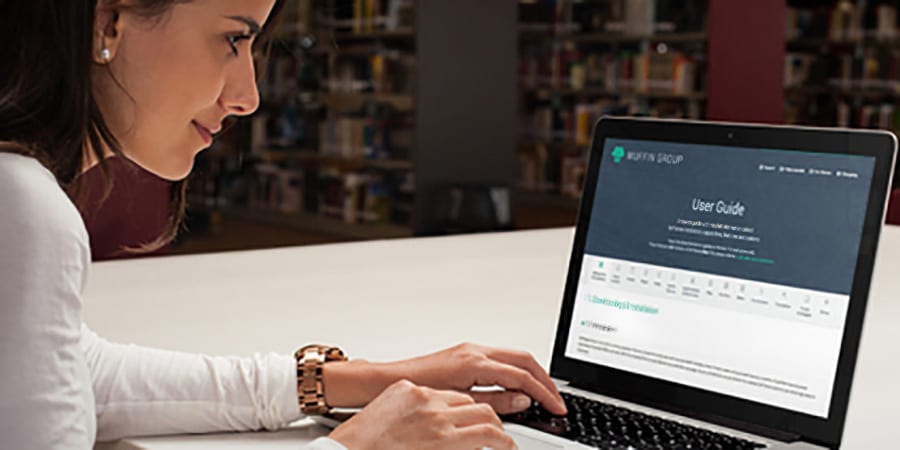 A Roadmap to Finding BeTheme Support
While BeTheme packs an arsenal of features, it can certainly be overwhelming at first. Even for an experienced WordPress expert, BeTheme comes with a steep learning curve of options and configuration settings. So where can you go to get BeTheme Support – what's the best way to get some good BeTheme help?
Don't worry, you're not alone and there are resources available to get you pointed in the right direction. The trick is to know where to find the right kind of help without wasting time or money. So here's a roadmap; a comprehensive list of all your options for support.

---
Free Support Resources
If you're on the DIY path to getting your new BeTheme website up and running yourself, then here are the essential resources to get you over the learning curve.
BeTheme Video Tutorials will guide you step-by-step through the setup and installation process especially as you get started. These videos guides will show you how to install BeTheme, how to import their one click pre-made layouts, and how to use the Muffin Builder options – a great introduction for the beginner.
BeTheme Documentation is the essential how-to manual from the Muffin Group that will provide you with most of the answers. It outlines everything you need to know about their theme settings, shortcodes, and even details like how to use the BeTheme action bar. Bookmarking the BeTheme documentation page one is a good idea to reference frequently as you work on your project.
BeTheme Forums are a treasure trove of community support requests and answers from, not only other BeTheme users but also from the Muffin Group theme authors themselves. You will need to sign up for the forums to read answers.
BeTheme FAQ might be your best bet for a few Frequently Asked Questions, especially if you find yourself stuck even after watching their video tutorials and reviewing the documentation.
Leave a Comment on the BeTheme Themeforest product page to get your question answered by the theme author. While this discussions area is generally for pre-purchase questions, the Muffin Group guys are great at lending a helping hand for most anything here regardless.
Send a Private Message to the theme author with your question. As long as you're logged into your Themeforest account, you can use the contact form towards the bottom right-hand corner of the Muffin Group's profile page. Especially if you have pre-sales questions, this will be your best bet to getting in touch with BeTheme support to get your questions answered.
---
Help with Install & Demo Setup
Especially if you'd rather not deal with the hassle of theme installation, we recommend the award-winning team at wpkraken.io to help get you over the initial hurdle of install BeTheme.
Some hosting providers have limitations that make the theme installation a hassle. Instead of getting in touch with your web hosting support, we recommend hiring WordPress theme experts to handle the issue for you. They usually have useful tricks or knowledge up their sleeve that can work around the issues you might be facing. Why deal with these problems yourself when there is help just a few clicks away!
The guys at WP Kraken are the top Power Elite badge authors on ThemeForest and they have won numerous Envato competitions. They've written guest blog posts for some of the industry leading blogs including Tuts+ and they're available to help. Take this opportunity to hire the developers that are in close collaboration with the creators of top WordPress plugins & themes.
We recommend WP Kraken.io →
---
Quick Tweaks or Fixes
For minor issues or quick fixes, we recommend searching for "BeTheme" on Fiverr.com as a great resource to get direct help from a WordPress professional who knows the ins-and-outs of BeTheme. As long as you know exactly what you need, this is a simple and cheap option.
And if you need someone to get you up and running after purchasing the theme from Themeforest, Fiverr is a great choice. Why waste time trying to conquer the learning curve yourself – Hire someone who has been down this road before and is willing to help. In most cases, the Fiverr professional will have you up and running in a few hours.
A few Tips,
Don't expect to hire someone to take on a full project. Make sure you're only considering this option for small fixes or tweaks.
You can browse available WordPress professionals who also have "BeTheme" listed in their profiles as something they are proficient in. Perfect!
Still not finding exactly what you're looking for? Search instead for "WordPress" to broaden your search for WordPress support.
Remember, the goal here is to hire something who can help you address a specific coding or styling problem with your website uniquely. If you're stuck and just need someone to take a look and help you with a quick fix, then we recommend Fiverr.com →

---
Advanced BeTheme Customization
But what if the BeTheme support you need is for a larger BeTheme customization project? Or a custom to-do list of edits?
If what you need help with requires the skill of an experienced developer then you might also consider posting the request to Codeable.io to find and hire a WordPress developer who can help with a larger project. Codeable is a fantastic group of WordPress developers who can help you with custom BTheme tasks. As long as you know exactly what you're looking for and can describe the project enough to post it to the Codeable as a "task" you'll receive a quote based on the effort, time, or complexity of the request and then within a few days, if not sooner, you'll be taken care of.