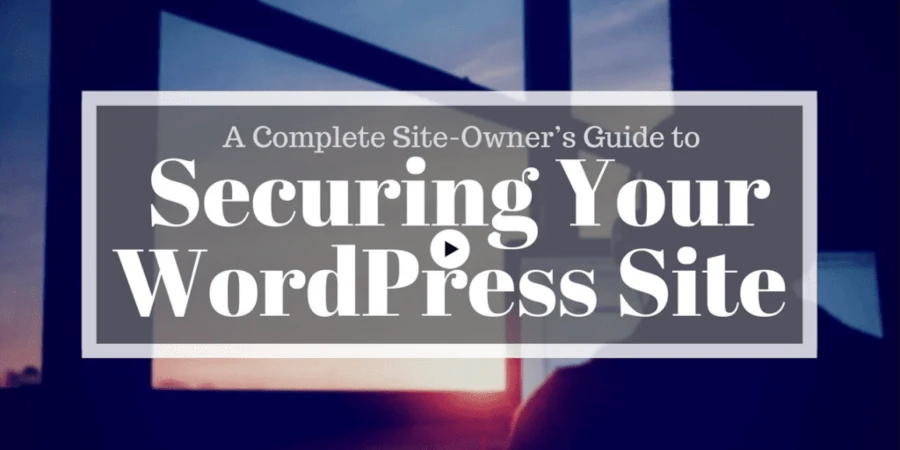 Is Your BeTheme Site Secure?
Imagine you're a small business owner about to open a new storefront. The realtor has just handed you the keys. You've located your new store in a big city, with a prime location, and great traffic. You've invested a huge amount of money in inventory, a fantastic POS system, and the latest eye-catching store displays. You are all ready for your grand opening the next day. But that night, while you're sleeping, someone with an old key and familiar with the store's outdated alarm system breaks in and takes everything. Your investment and your future are in jeopardy, all because you failed to install adequate security.
This can happen to the website your business relies on as well. Your website is your storefront and the future of your business is only as secure as the lock on your front door and the alarm system you invest in.
Like many small business owners, you did your homework and chose a great WordPress theme to power your website. BeTheme's reputation and popularity have made it an industry leader. But just like any WordPress-powered website, security is not something that can be ignored. This is where a WordPress maintenance provider can be your deliverance.
It takes more than a plugin or an update to prevent exploitation of your site. It takes the right software tools into the hands of professionals. Tools like WordPress security and 24/7 monitoring. Hackers haven't stopped coming up with ways of defeating and bypassing web security. It's a million-dollar puzzle to them, and when they find a virtual crack in the glass they smash it open and make off with your customers' secure data, like card numbers and transaction histories. With 24/7 monitoring you have someone ready and able to react when the first crack appears. An effective reaction based on the level of threat is waiting on the inside of your website, like a growling and barking guard dog.
Sucuri.net brings the best WordPress security protection to your company's WordPress website. It blocks tens of thousands of known attacks. It's being updated every day ensuring that even the newest attacks are blocked ASAP.
Here's what goes into the security system on your web business:
WordPress Antivirus – The latest in prevention, updated daily, enterprise-grade security at a price a small business can afford.
Firewall – Multiple, powerful firewalls between your data and outside threats.
Malware detection – We feature proactive detection and elimination of dangerous malware. Even if a new malware shows up, we will immediately take the steps to prevent and eliminate it, adding it to our extensive list of bad software.
Cleanup – If ever a new hack sneaks through we will clean it up and stop it from progressing any further. Encrypted backups and snapshots are regularly made for easy restoration.
Testing – Kinsta goes above and beyond with tools and custom scripts. They perform in-house vulnerability scanning, through outside network connections and internally by scanning the database for known vectors and exploits. In addition, they contract with established security firms to perform audits and remediation. We take your data security very seriously.
Disk write protection – The Kinsta environment limits what is allowed to access the write to disk function. Even if your theme or plugin has a vulnerability, disk writes protection makes exploiting it very difficult.
Write limitations – Attempts to write to the disk are always logged, allowing identification of any malicious or non-malicious code.
Disallowed Plugins – Certain plugins are just plain vulnerable. Even if this vulnerability is unintentional, we can't allow that level of risk and so we disable them. We use a system scanner that searches for blacklisted plugins and shuts them down.
No one can afford to have his or her website hacked, or even compromised, that's why you should choose Kinsta. We automatically scan and fix, any hacking attacks on your website. We even guarantee it: "We'll do everything we can to ensure your site won't get hacked. And if your site still gets hacked, we'll fix it… for free.